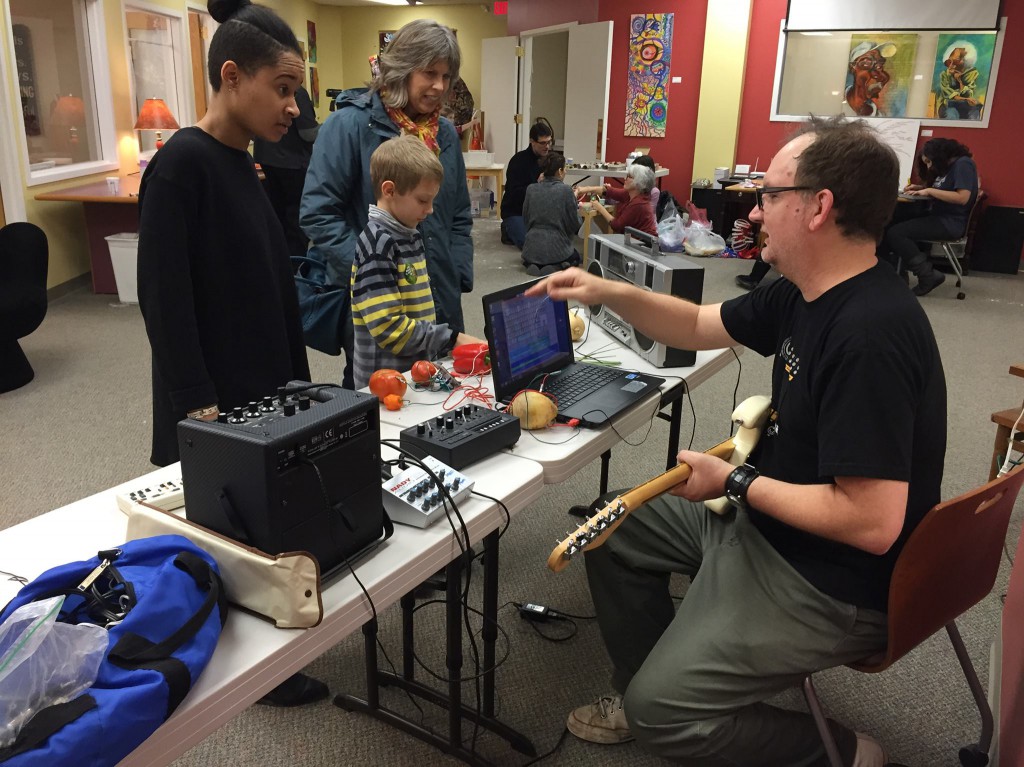 mondo beep is on hiatus. the last performance was in february, 2015 @ IUAH. for a while it co-existed with beep goes the weasel, the project that is the "son of mondo beep." mondo beep was a series of audio experiments involving (but not limited to) analog instruments, circuit bent toys, delay, distortion, and feedback effects. the experience was intended to transport the listener back to places where these sounds are considered normal… places like… a cheap sci fi movie set, a room full of 80′s arcade games, a small town spook house, or the world of harry partch. mondo beep started at first fridays in the KC crossroads art district. our first time on the street was in january 2012. all we had was a theremin and a boombox.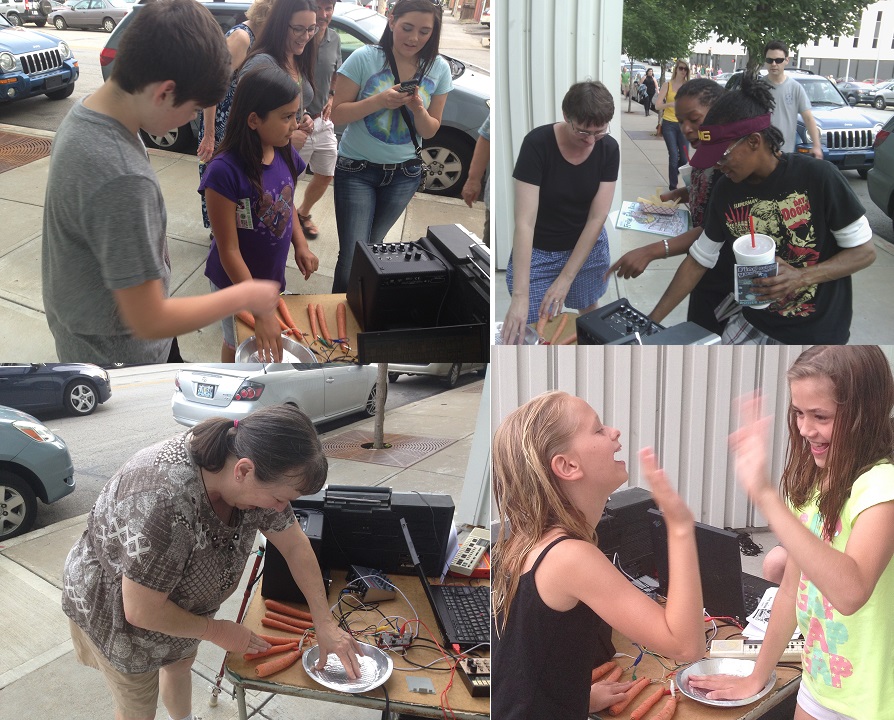 august 2014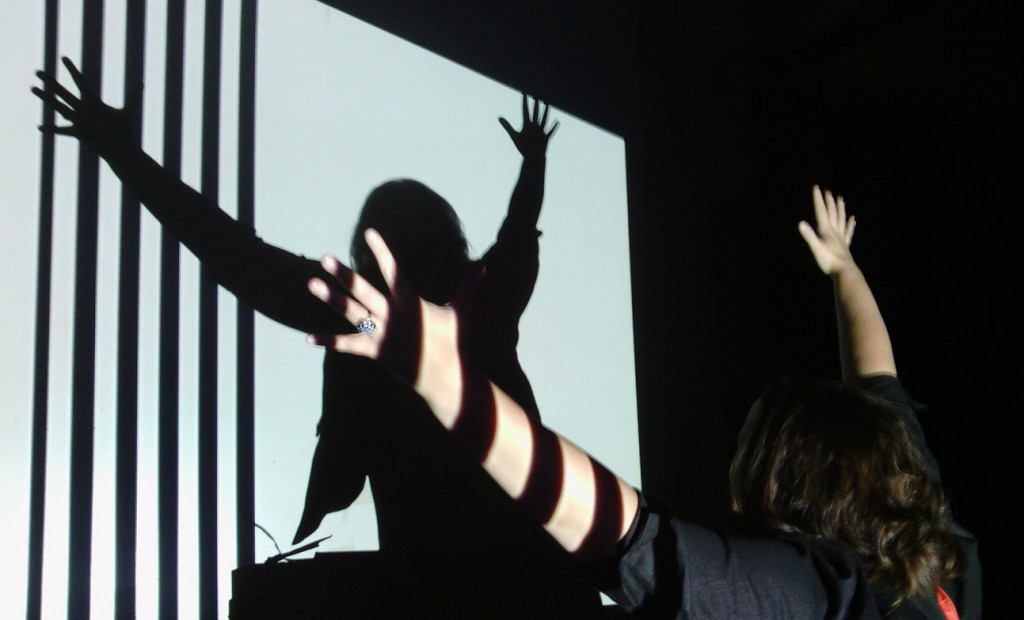 this was at the pop up gallery. we played there a few times for the indoor experience. in july i took a break from mondo beep to attend the herman family reunion… couldn't be prouder!
june 2014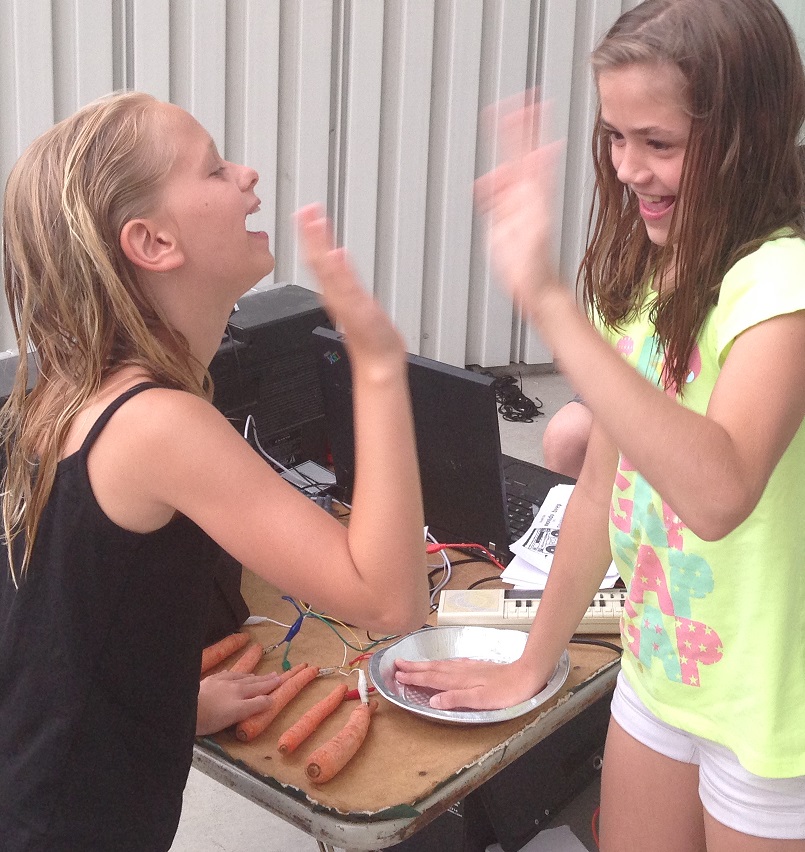 return to the sidewalk on 18th and baltimore
may 2014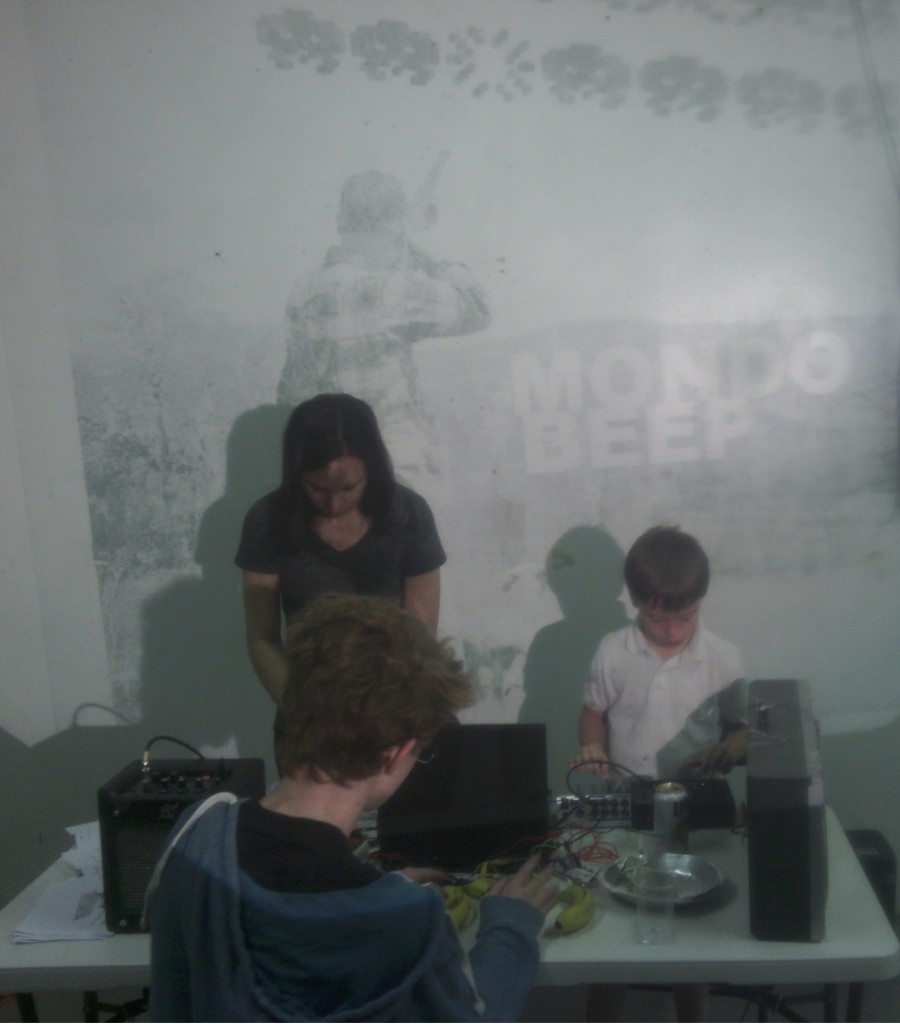 jamming at the pop up gallery with ian, lydia, and max.
april 2014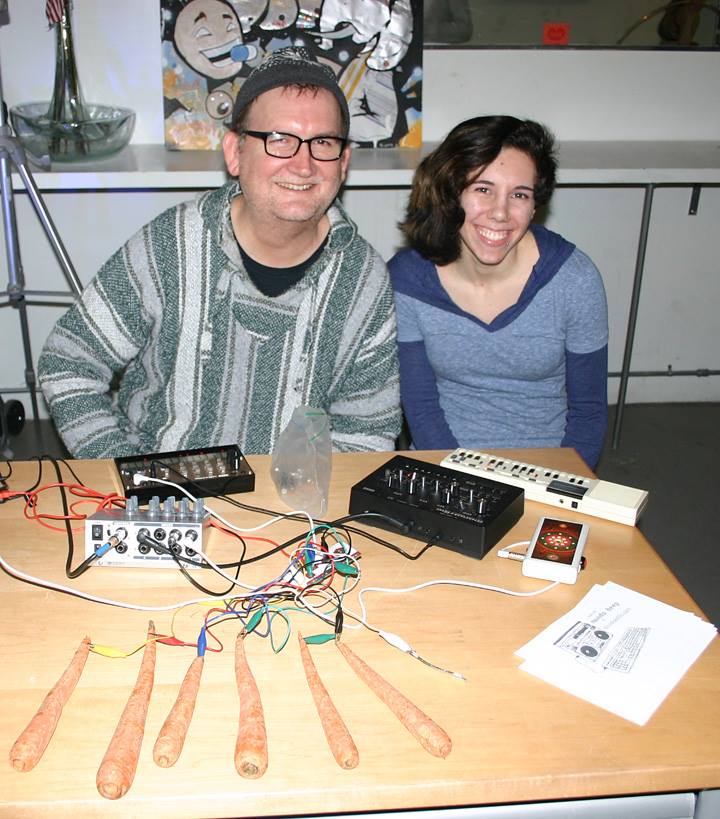 me and angie @ the pop up gallery
march 2014

february 2014

janurary 2014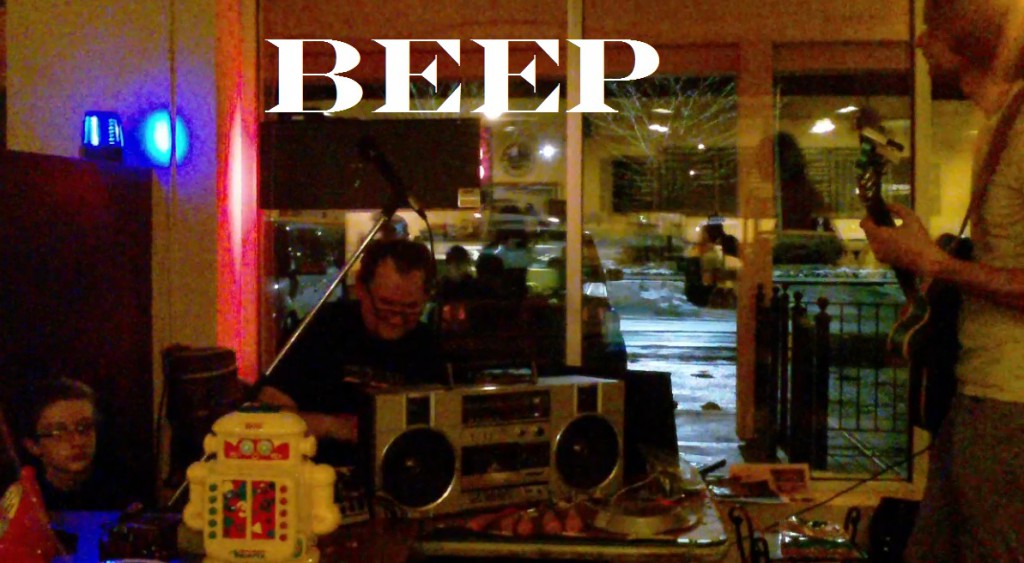 to kick off its third year, mondo beep went to homer's coffeehouse in the red bridge shopping center (corner of red bridge and holmes in KCMO). those in attendance were part of a human keyboard, 8 bit wonders, and a live circuit bending project!
december 2013

we wrapped up two years of mondo beep at ian stanford's apartment this month because it was waaaay too cold to do drag the gadgets out to the sidewalk. we streamed the whole thing live on FBS for beep sake. thanks to jerry, teenage ian, hannah, angie, and trey for jamming. thanks to laura for posting comments on FBS while we were streaming, and thanks to ian stanford for hosting the event.
november 2013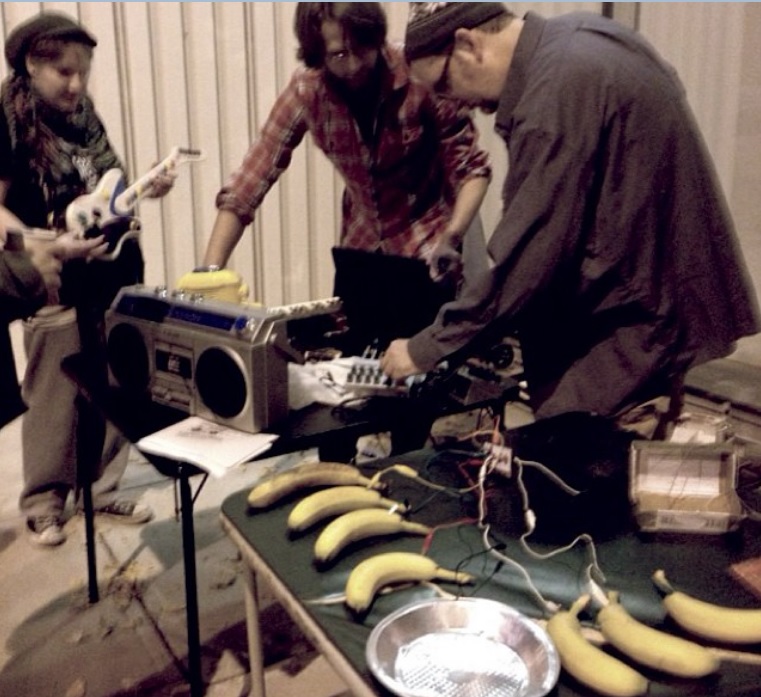 we had a good time with mondo beep @ first fridays despite a few snafus. first of all i forgot to bring carrots, so we sent hannah, angie, and rebekah to YJ's for bananas. then the cold temps started to affect some of my equipment, so jerry amped up his keyboard. then the batteries died on one of the boomboxes, so we plugged everything into the other one, and beeped until we were sore. thanks to everyone who came out. oh, and we taught at least 30 people how to play smoke on the water… on bananas.
september 2013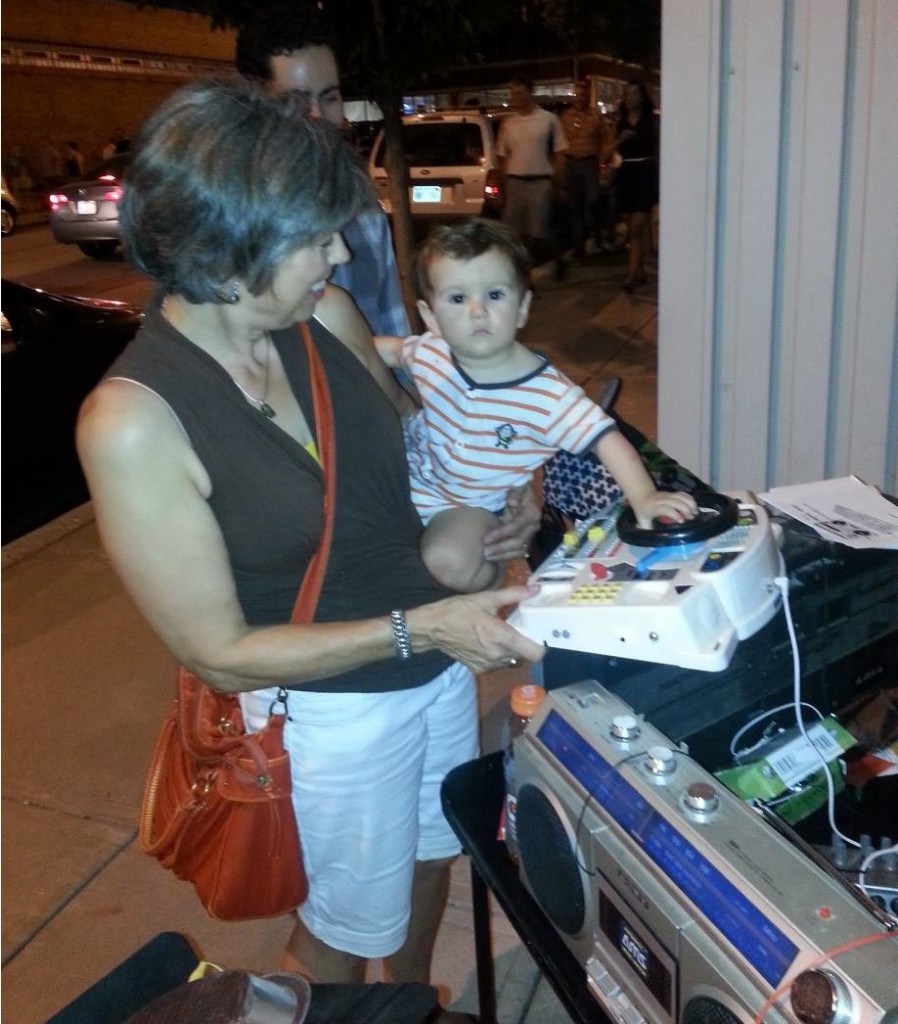 july 2013

thanks to all the folks who played vegetables with me at first fridays last night. i grabbed a cucumber & bag of carrots out of the 'fridge, then went to the grocery store for a butternut squash, and hooked them all up to the makey makey. i passed out at least 30 fliers to the people who asked how i did this… click on makey makey and you'll get your answer folks.
april 2013
january 2013
december 2012
november 2012
october 5, 2012

july 7, 2012

other beep related stuff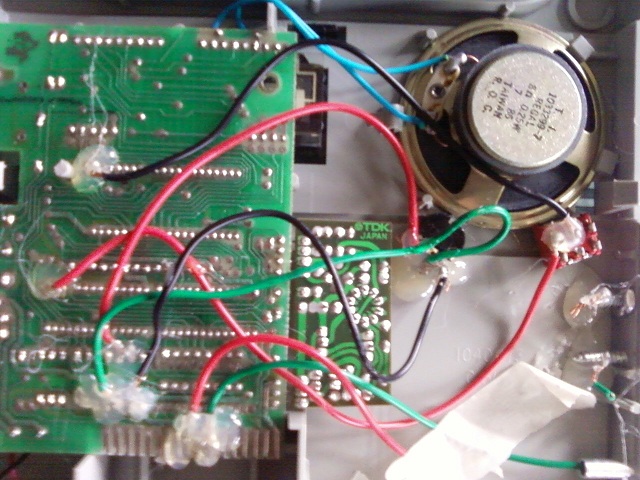 wanna ringtone that is exclusively yours? look no further. i've got futuristic retro sounds thanks to successful circuit bending projects. i realized i can share these weird discoveries in the form of ringtones, which will now be referred to as bent tones. i've already recorded a couple of bent tones for friends. if you want one for yourself, think of this page as an mp3 stand by the side of the road, and when i get a paypal account set up, don't forget to show a little love in the form of $. don't worry though, i'll always have some freebies.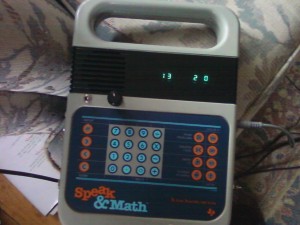 here's one that a couple of people have asked for… you got my number
and here's one that my nephew reggie asked for glitch and number
additional bent tones:
bell and stutter
WPA
solve it (kyle's)
message from space (john's)
looped