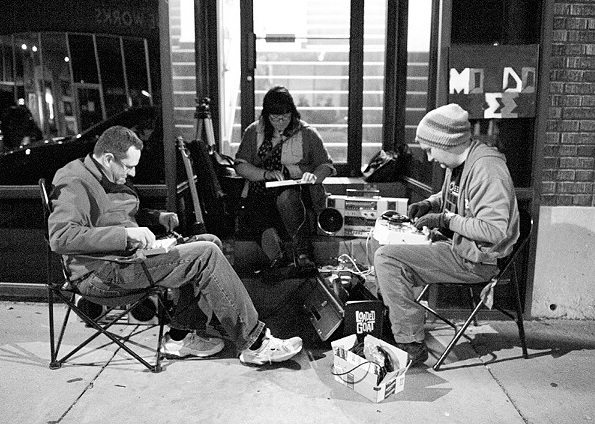 mondo beep will be one year old this friday. over the last 12 months we have:
-shared over a dozen instruments & effects with innocent bystanders
-played amidst jazz, hip hop, surf artists and fire jugglers
-discovered kindred spirits
-appeared in the pitch
-recorded audio and video to prove it all happened.
we hope you'll join us this again this friday night on 18th street between wyandotte and baltimore around 6-ish.