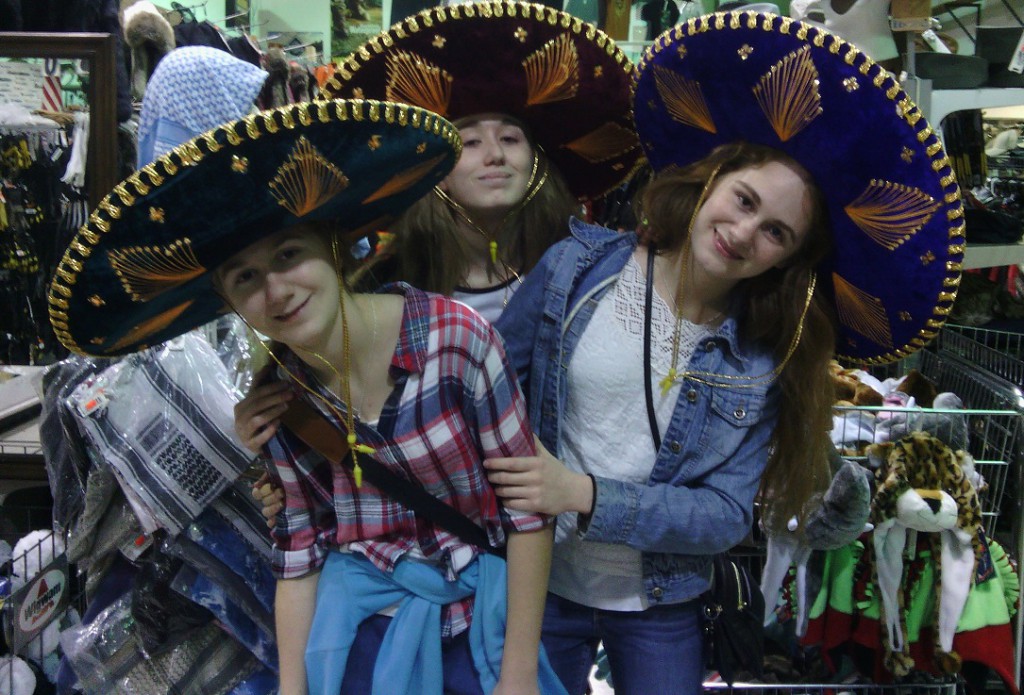 jane, sara, and marylynn are my nieces. they stayed w/us for a few days after christmas, and wanted to experience as much of KC as possible. the pic above was taken at mickey's surplus an hour before i had to drive them back home. in the span of four days and nights their adventures included:
-walking through the plaza lights
-ice skating for 3 hours straight
-riding the KC streetcar
-eating Insomnia Cookies
-laser tag, go karts, and multi-player pac man @ Power Play
-watching all 8 episodes of Stranger Things on netflix
-burgers and fries @ Fritz' Railroad restaurant
i'm sure there are things i've left out.