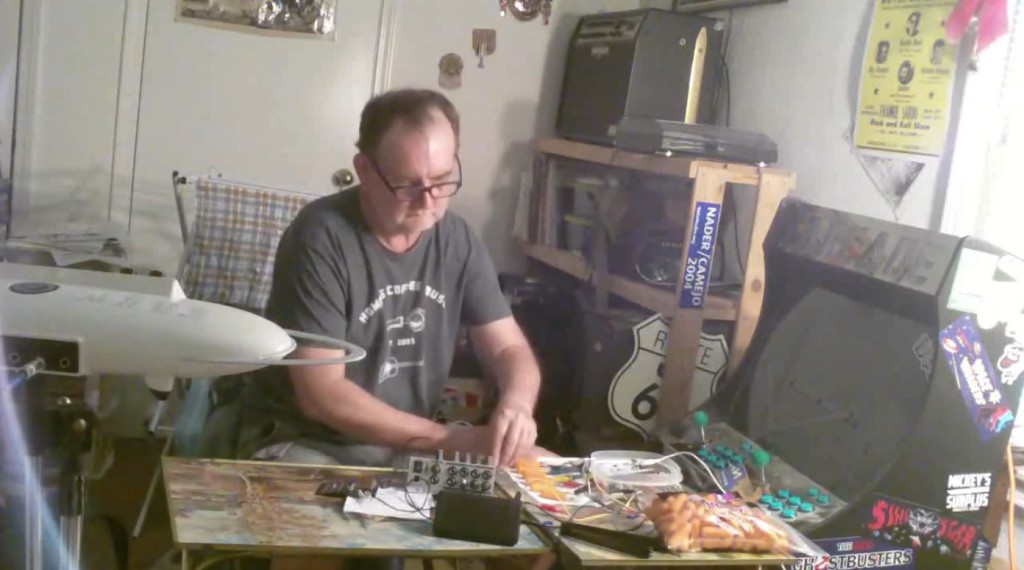 Two weeks ago I played bananas and spinach leaves in front of Evolve in downtown Overland Park. It was the most melodic Beep Goes The Weasel had ever sounded… and of course no audio was recorded. I was too busy finding a good chord progression. The one I landed on was G, E minor repeated a couple of times then C, A minor, and D for the turnaround. Instruments used for the composition were:
-Bare Conductive Board with baby carrot sticks
-Arcade Pocket Operator
-Theremin
A few days later I realized I could re-create the sound in my lounge. The audio isn't the greatest, but you can hear all of the gadgets. The last high note happened when I ate one of the carrot sticks.