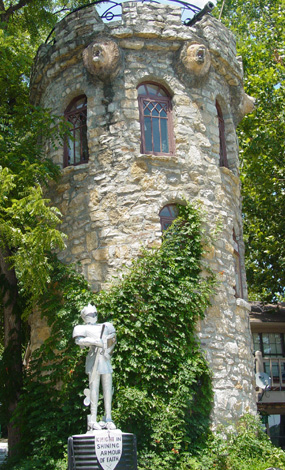 the 2017 solar eclipse came and went much faster than the traffic that followed the astronomical event. the moon was zipping by at 1500 mph while southbound cars on I-635 were moving at a snail's pace long after the moon's shadow was gone. my dad asked me to take pictures of the eclipse, but i only took mental notes & decided to draw cartoon illustrations instead. castle northmoor (pictured above) is where i watched the eclipse. it's a 25 minute drive from my house. i was there about two hours before everything got dark, and for awhile i had the whole thing to myself– that's when i called my folks & jenny. here are a few highlights: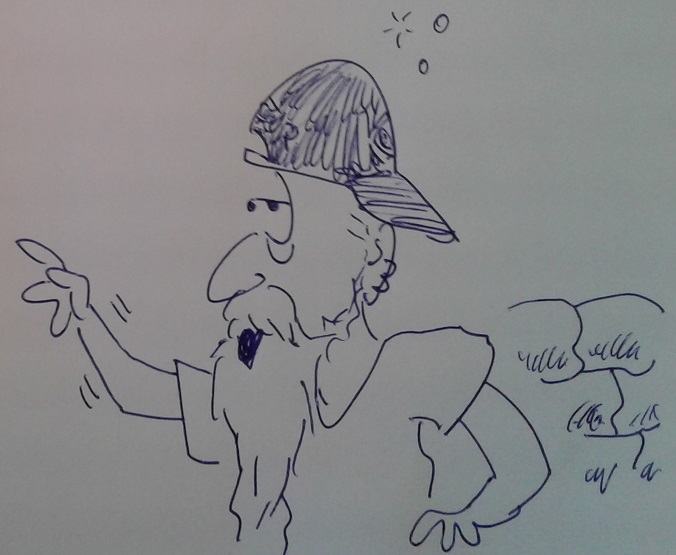 harlan shaver III welcomed us (he was a little drunk), and told everyone stories of how his grandfather, harlan shaver, had built the castle back in the 1980′s. by the time he came up the staircase, a dozen adults and kids had joined me at the top of the castle… including chloé mull and her boyfriend gary!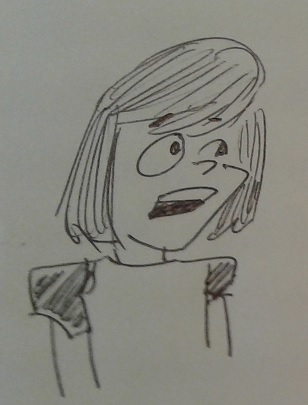 one of the children standing close to us was a little girl who had a voice that should have been coming out of a middle aged woman. it reminded me of froggy from the little rascals. we wondered of she was just a really short adult until she said "someone at my middle school is going to blow a loud horn when the eclipse happens." we didn't hear her school horn, but someone on the ground did play the star spangled banner on a trumpet right before it got dark.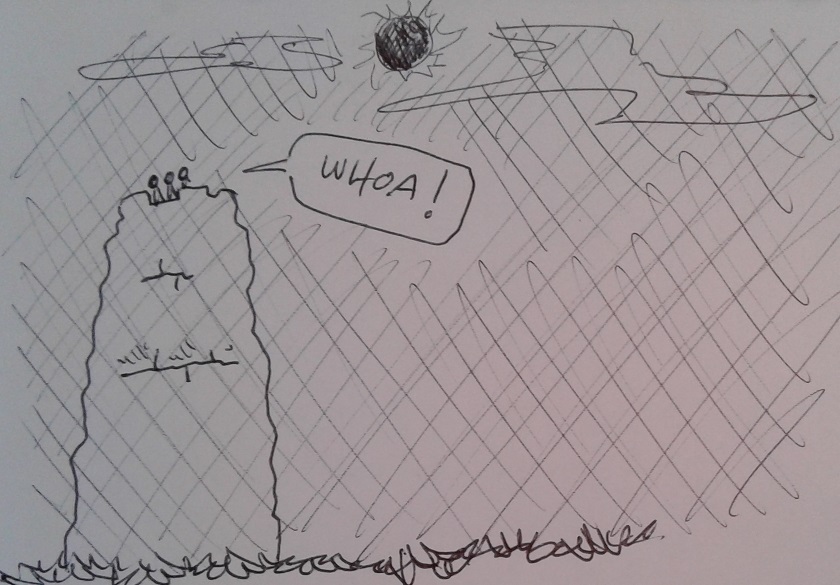 the sun and moon had been playing peek-a-boo with us while we waited for darkness and crickets, but when it actually happened we were able to take off our protective glasses & see the total eclipse. it was like being with survivors adrift on a lifeboat until someone sees an island and points and says THERE IT IS!!! we only saw it for a few seconds before the clouds rolled back in. it was still cool to be with friends and strangers and share the excitement with everyone.