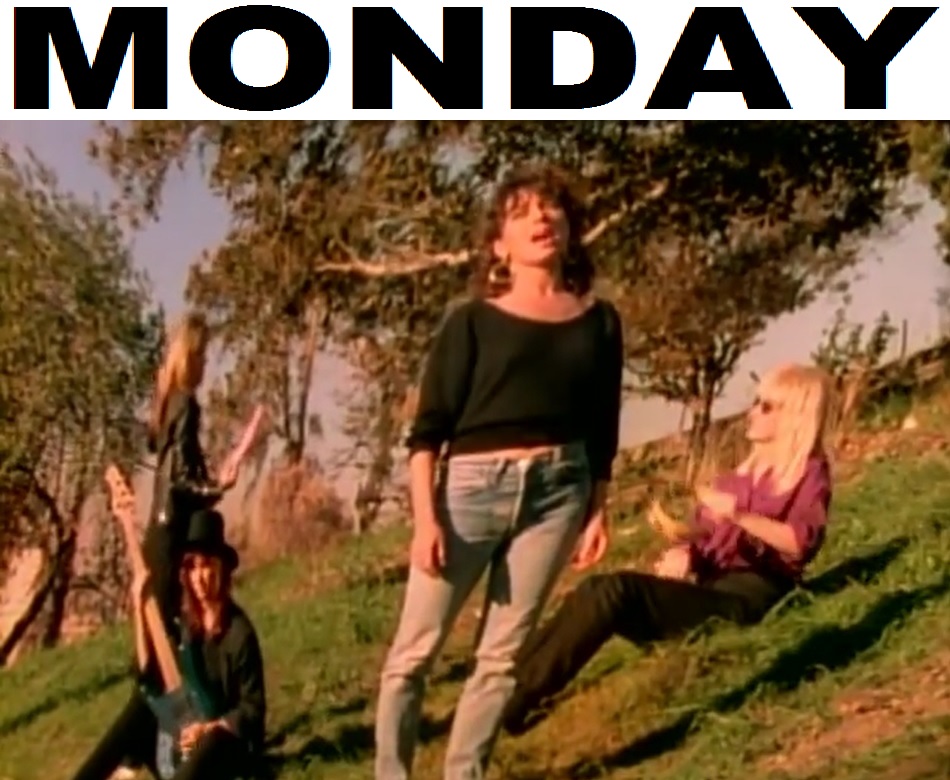 Last week I put on a few Monday songs at Homer's to welcome the crowd that comes in before sunrise. Today I'll add some new ones. The playlist includes:
Manic Monday by The Bangles (pictured above)
Blue Monday by Fats Domino
Rainy Days and Mondays by The Carpenters
I Don't Like Mondays by The Boomtown Rats
New Moon On Monday by Duran Duran
Come Monday by Jimmy Buffett
…and of course you can't have a list like this without The Mamas and The Papas singing Monday Monday.