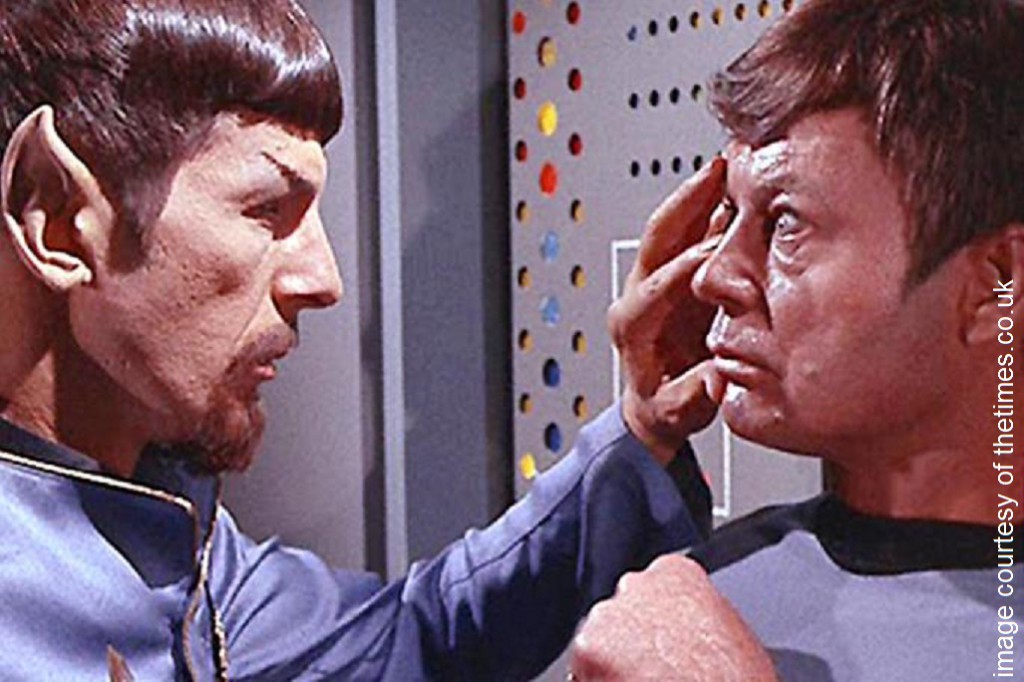 In Star Trek when Spock does a mind meld, the first thing he always says is, "my mind to your mind," and then he uses a Vulcan trick get inside someone's head. One time he even got inside some thing's head– it was a piece of molten rock. Anyway, the real reason I'm making this post is because I heard words sung to the old Star Trek TV theme song last night. They were actually written by Gene Rodenberry so he could get half of the royalties. Click here to listen, or you can read the lyrics below, and sing them yourself:
Beyond the rim of the starlight
My love is wand'ring in star-flight
I know he'll find in star-clustered reaches
Love, strange love a star woman teaches.
I know his journey ends never
His star trek will go on forever.
But tell him while he wanders his starry sea
Remember, remember me.