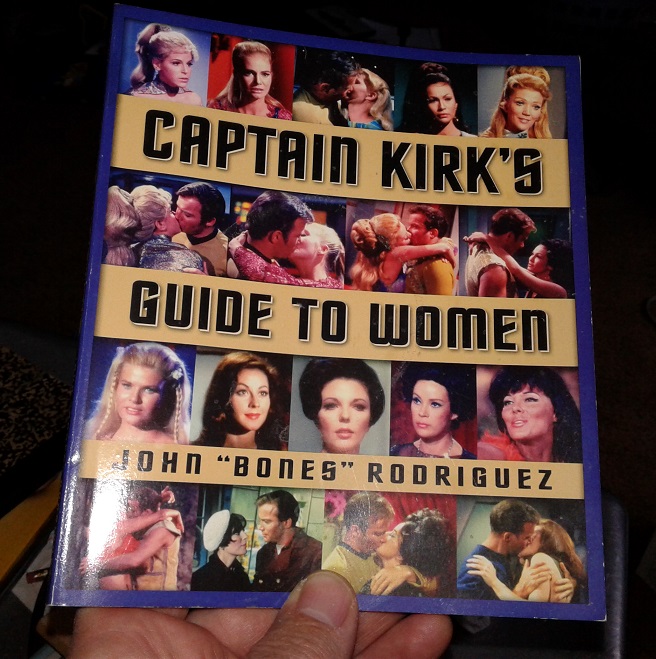 i was cleaning the lounge before mom & jim's recent visit a couple of weeks ago, and found this book under the futon. i remember that it was an impulse buy at a local half price book store. there is a ton of space related metaphors & puns in this thing, but there's also some insight: on page 18 the author claims that kirk "follows four guiding stars:
1) always say yes
2) awaken her passion
3) care for your exes
4) increase her self esteem"
aye captain!