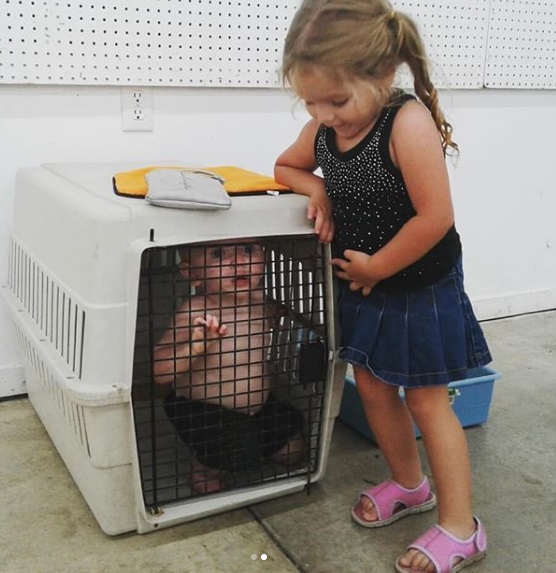 BIG SIS: come out of there bubba! the folks won't think twice about making you ride home like that!
LIL BRO: but i don't wanna come out! i don't wanna go home! why does the family reunion have to be over?
BIG SIS: you do this every year! why do you put up a fight? why do you ALWAYS try to make this weekend last longer? people have jobs! y'know? we can't stay here forever!
LIL BRO: aw c'mon sis! there's another kennel right over there by the kitchen! i bet if you climb inside that one and join my revolution, it will buy us some time until someone airs the bouncy house back up! then before you know it we'll be circling up to eat spaghetti again!!! whaddya say?