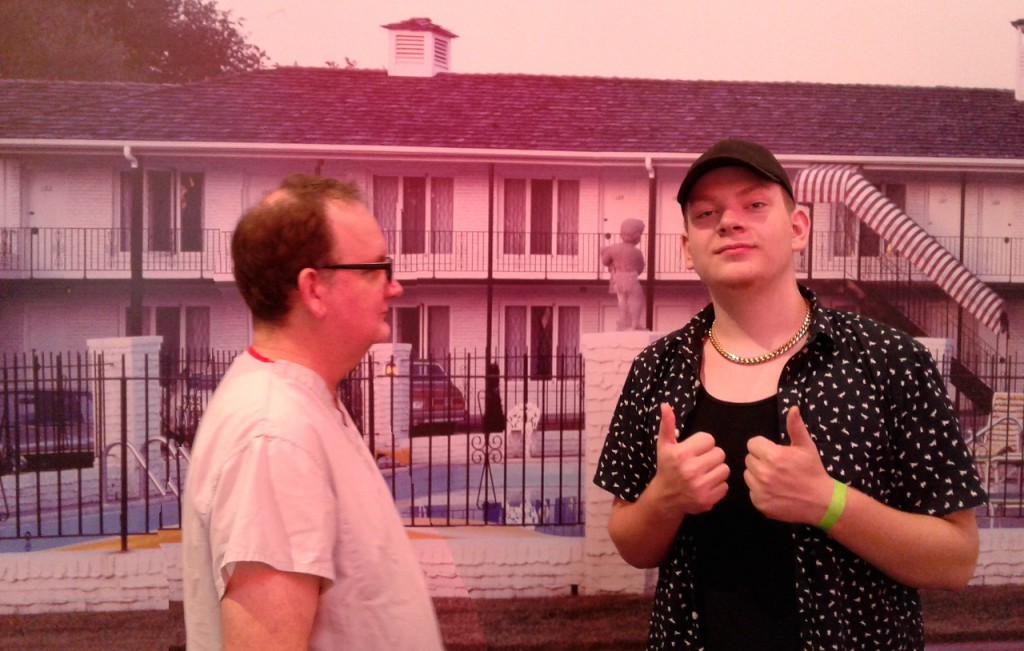 josh's family is moving to las vegas next week so this week he and i have been spending a lot of time together. tuesday we:
-went to the northmoor castle
-explored the caves at park university
-played ping pong in the student center (josh's first game!)
-spent an hour and a half at tapcade
yesterday we:
-split 8 tacos at jack in the box
-went back in time at the johnson county museum
-practiced church music
-crashed movie previews at the rio (josh had never been inside)
today we're gonna record some original music for posterity, but if the winds of change blow us in a different direction, we will follow!