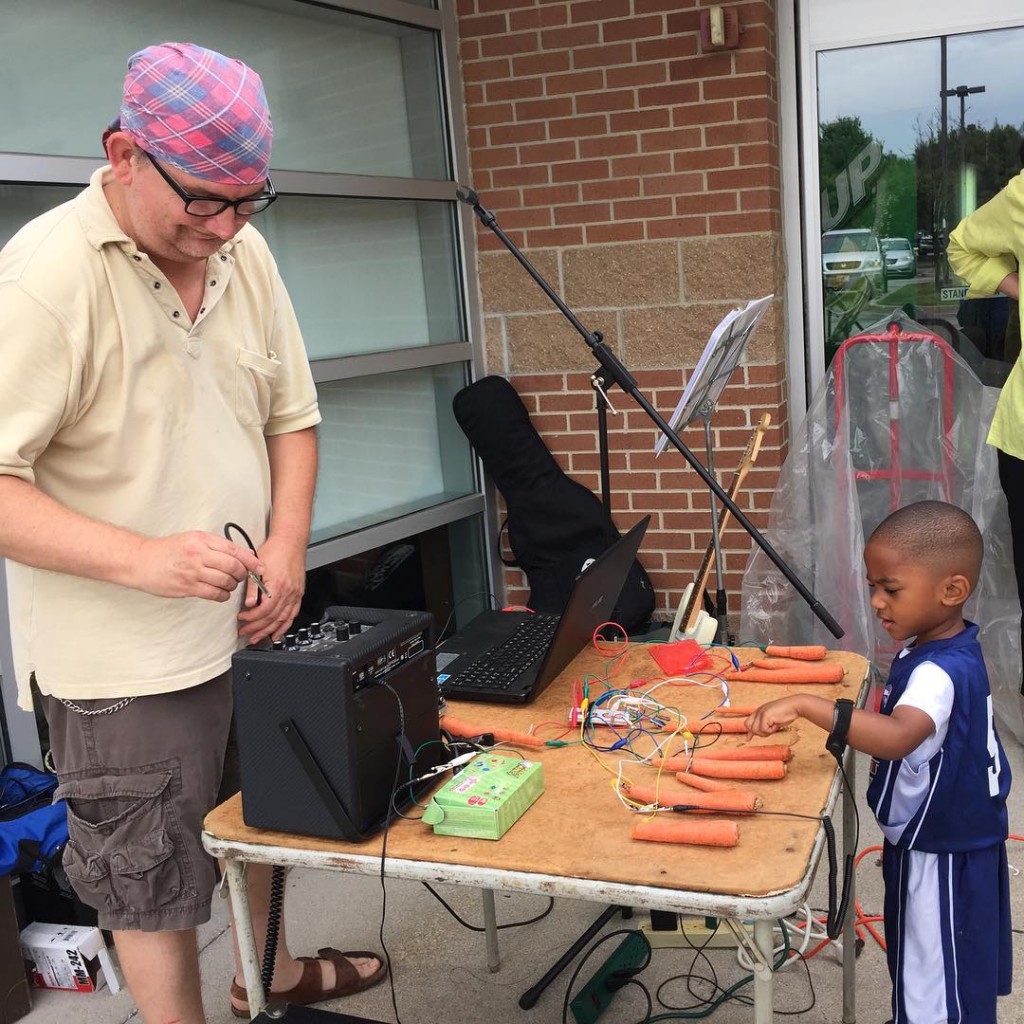 what happens when you put together:
1 piano made from 12 vegetables
1 theremin with 39 sound effects
a bunch of kids from 4 – 14 years old
you get BEEP GOES THE WEASEL at the ¡Adelante! Read! Summer program at Central Resource Library Thursday afternoon from 1-3pm!!! if you want to learn how to play Smoke On The Water or the Star Wars theme on carrots & celery, we'll be waiting for you!