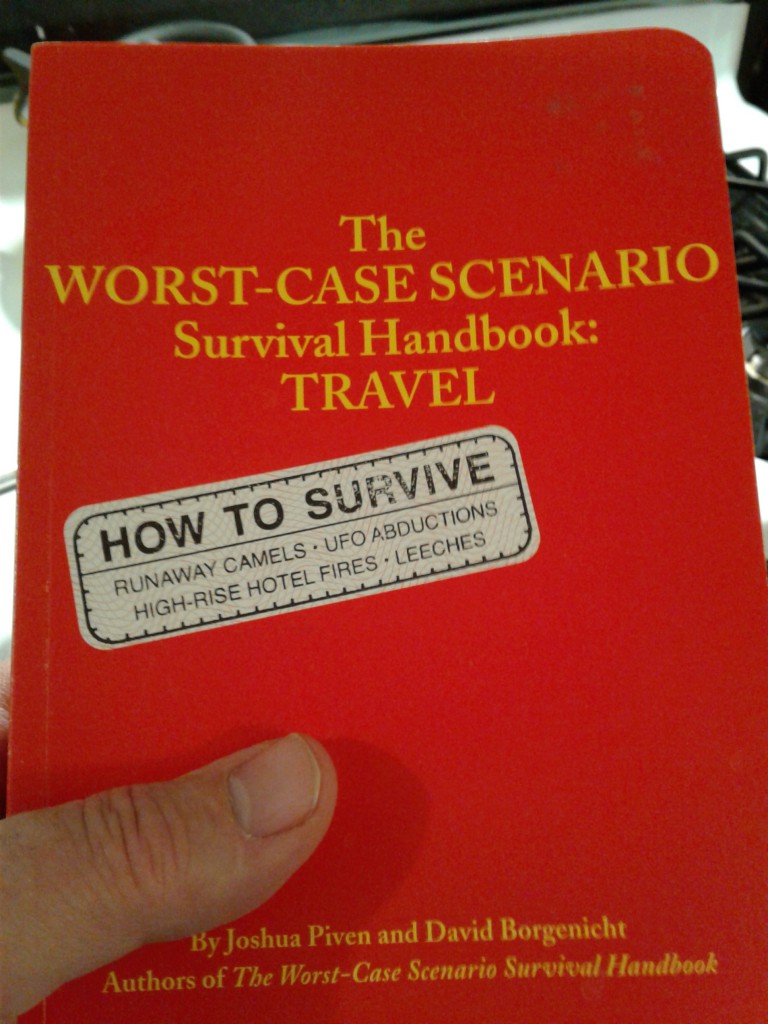 jenny was clearing off our dresser & found a survival handbook that i bought from our niece, molly. this would have been 11 or 12 years ago when she worked in a cool little bookstore in lincoln, NE. inside there are instructions for the following situations:
-How To Treat a Severed Limb
-How To Jump From a Moving Train
-How To Crash Land a Plane On Water
-How To Escape a Car Hanging Over The Edge Of a Cliff
…and many more!