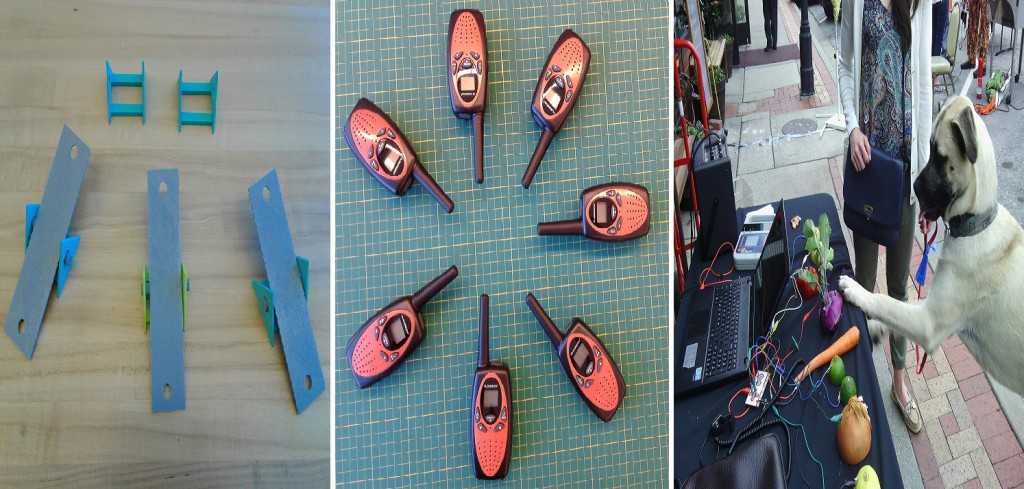 3 workshops are coming to the JoCo Makerspace this december!
Giant Multiplayer Simon game – Dec. 7 @ 4pm
"You said it, I heard it, is that what you said?"
Come talk and play with Maker in Residence Dave Cedillo (hey that's me!) we'll chat about communication, conversation and collaboration from active listening, and learn how to turn almost anything into video game controllers with Makey Makey and make video games with Scratch.
Laser-cut teeter-totter – Dec. 14 @ 4 pm
"Up and down, back and forth, to and fro, stop and go"
Bring your best friend, your grown-up or your child and learn to make laser-cut and 3D-printed objects. You'll learn how to build and customize your own teeter-totter tool to resolve differences, and better understand each other!
Speed-sketching phone game – Dec 21 @ 4pm
"We are not mind readers, we can be honest"
Come find out how well you can express yourself and listen to others using walkie talkies in a game of telephone and speed-sketching through the whole library!
***special thanks to Thomas Maillioux for his help producing these workshops!