went to the culinary center to get fruit and veggies to beep on last night for local life in old OP. it had rained earlier, and only a few people were out… but then a dog showed up. his name is murphy.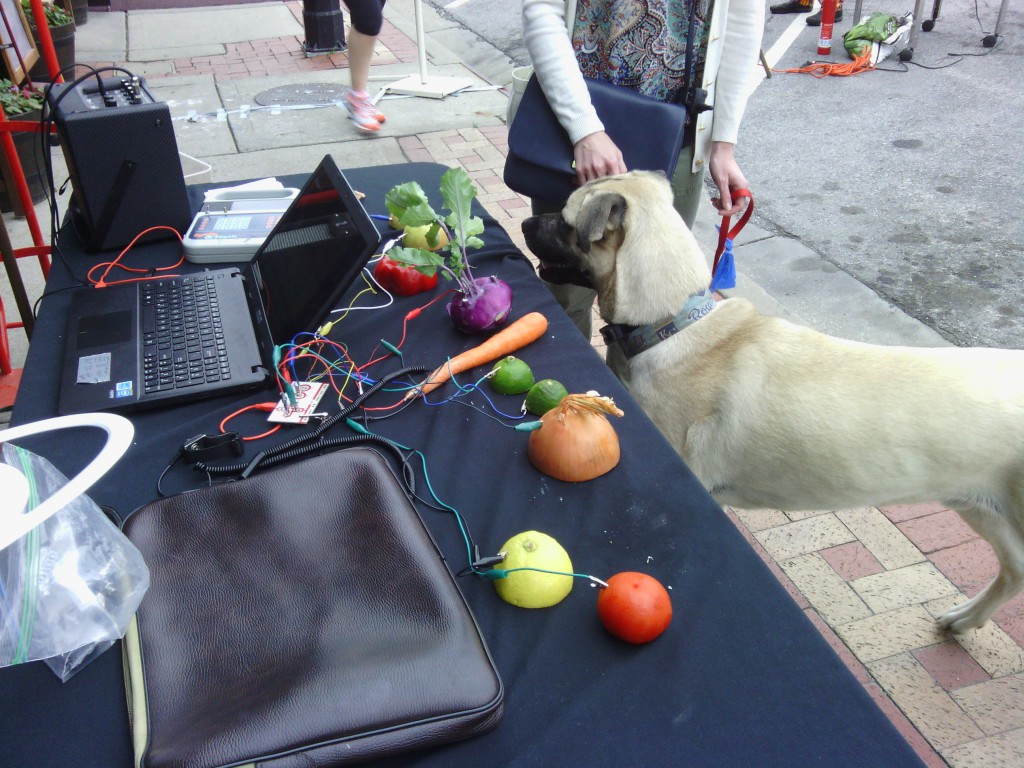 murphy: hey whatcha got goin' on here?
me: oh just settin' up some produce for people to play music on
murphy: get out! you're yankin' my chain, pardon the pun! AHHH HAH HAH HAH! (yawns and slurps)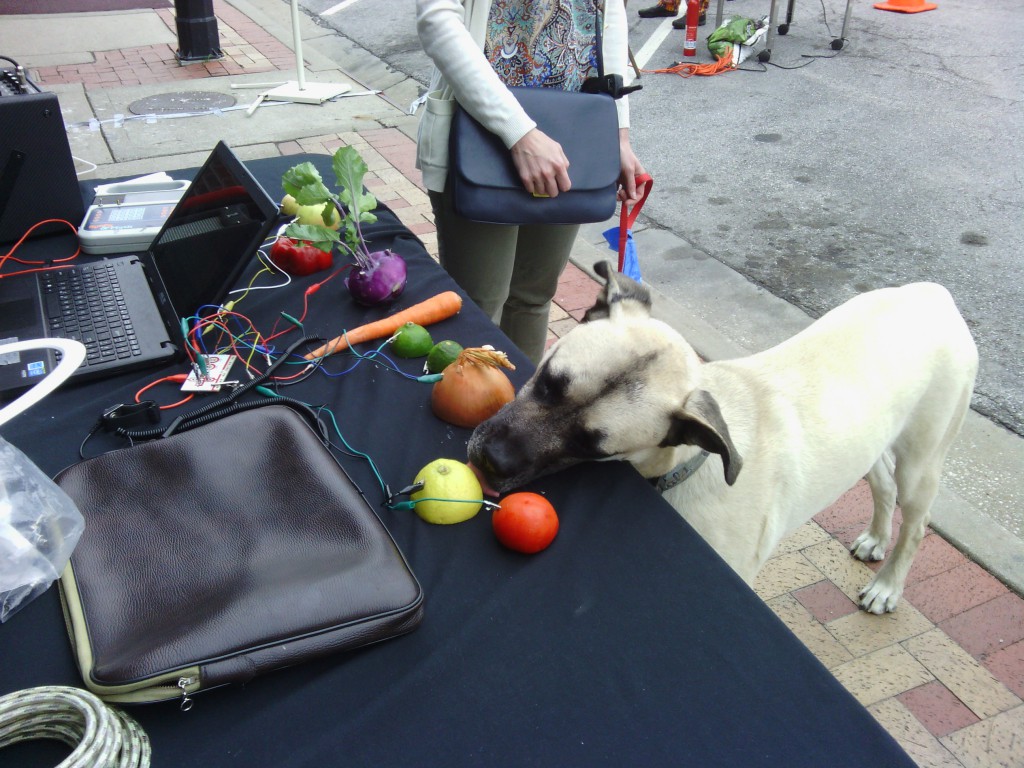 murphy: so how does this work? can i just lick something? (suddenly a lemon goes "beep!" as he licks it) WHOA! was that me?
me: yep. you and the lemon!
murphy: but how? these can't be real fruits and vegetables!
me: they are real fruits and vegetables, provided by the culinary center of kansas city! if you want to find out how it works, i'll give your owner a flier, meanwhile let's make some crazy jams!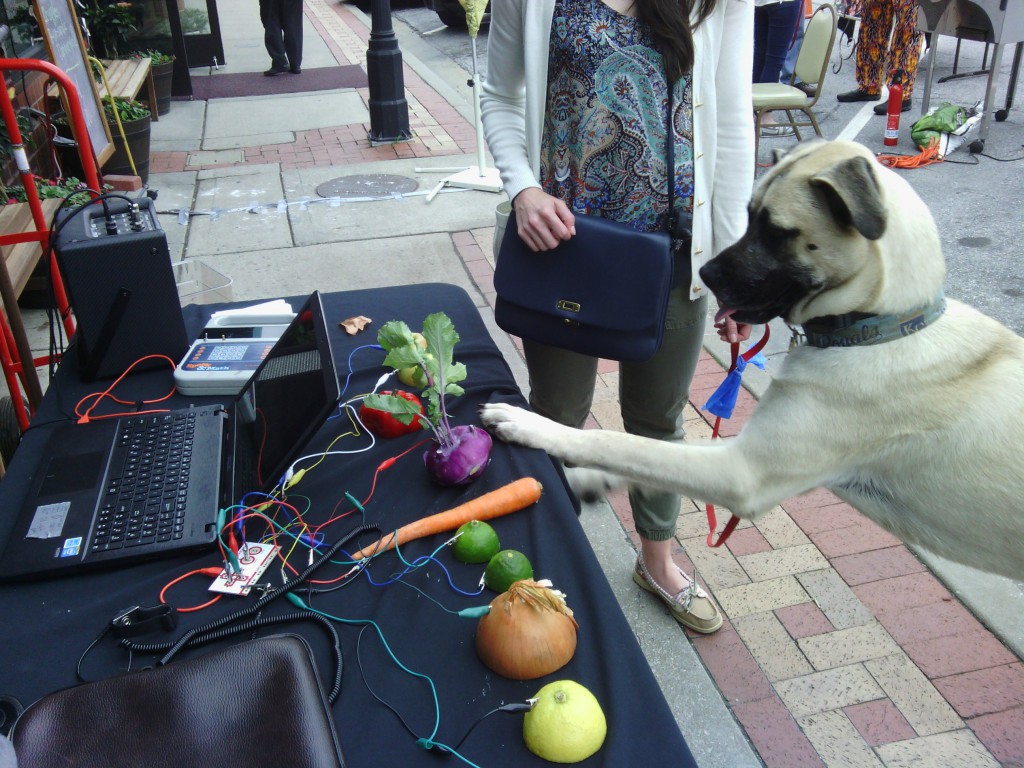 murphy: alright! cool! can you program these things to play atomic dog? BOW WOW WOW YIPPEE-OH YIPPEE-AY!!
me: let's do it!